LPEP
Language Partners Exchange Program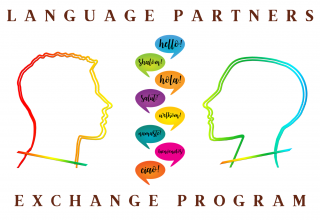 The Language Partners Exchange Program is designed to provide a space to practice and improve foreign language speaking skills. The program which begins each semester is recommended for language students with at least intermediate proficiency in the language (2nd year) and is limited to ISU students. 
If you are learning a language, you will be paired with a native speaker of that target language. We hope to match every person who requests a partner, but we cannot guarantee a partner.  
As a pair, you will find a time to meet consistently on your own throughout the semester. We recommend meeting once a week for one hour. You may choose where to meet, but we suggest in the LSRC (Pearson Hall, 3142) to ensure safety and convenience. While our center facilitates this program, each meeting is the responsibility of the participants. 
If you are interested in registering this semester, please complete the online form. 
---
Hours
Fall and Spring Semester:
Monday-Thursday: 8am-8pm
Friday: 8am-5pm
Saturday: Closed
Sunday: 12-5pm
Summer Semester:
Monday-Friday: 8am-4pm
Saturday-Sunday: Closed
In general, the LSRC is closed during Winter Break, Spring Break and all University Holidays.
Check Out Policies