Meet our team!
The WLC Ambassadors work as a team to help us talk about all of the programs we have to offer. Each is involved with different WLC and ISU programs as well as a variety of campus activities. The group was developed out of a need for students to hear from their peers and for potential students to learn more from someone who's experienced some of the scarier parts of heading to college.
Meet Our Ambassadors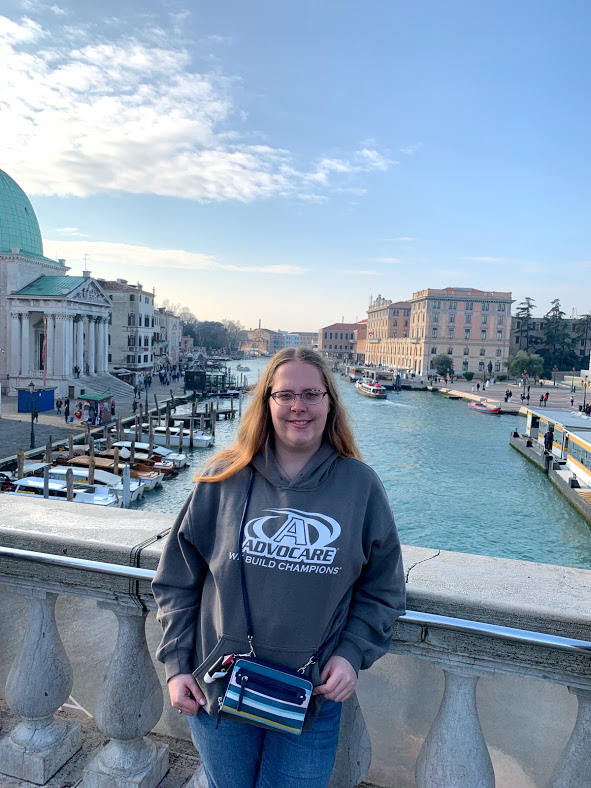 Kacey Berry
Office hour: Thursday 12-1 pm, Webex
Hey everyone! My name is Kacey Berry and I am a senior majoring in Spanish and International Studies with a minor in U.S. Latinx Studies.
I am originally from Ankeny, IA and enjoy spending my free time volunteering, reading, or spending time with my family and friends. I enjoy volunteering both with the Pay it Forward club here on campus and with my dad at Joppa in Des Moines.
Currently, I am pursuing a position with Americorps after graduation. Afterwards, I plan on working with refugees and immigrants, though the specific job I want is currently unknown.
In the Fall of 2019, I studied abroad in Cáceres, Spain (close to the Portugal border) and took classes at the Universidad de Extremadura with other ISU students. I had never left the country before and took every possible opportunity to travel to other countries and cities to fully appreciate my study abroad experience.
If you have any questions or want to discuss a Spanish major or U.S. Latinx minor, or even an International Studies major, please reach out. I would be happy to answer any questions or talk about my experiences and classes I have taken. I am also always willing to talk about study abroad and how to manage multiple majors. Feel free to email me with any questions you may have or stop by during my office hours on Webex.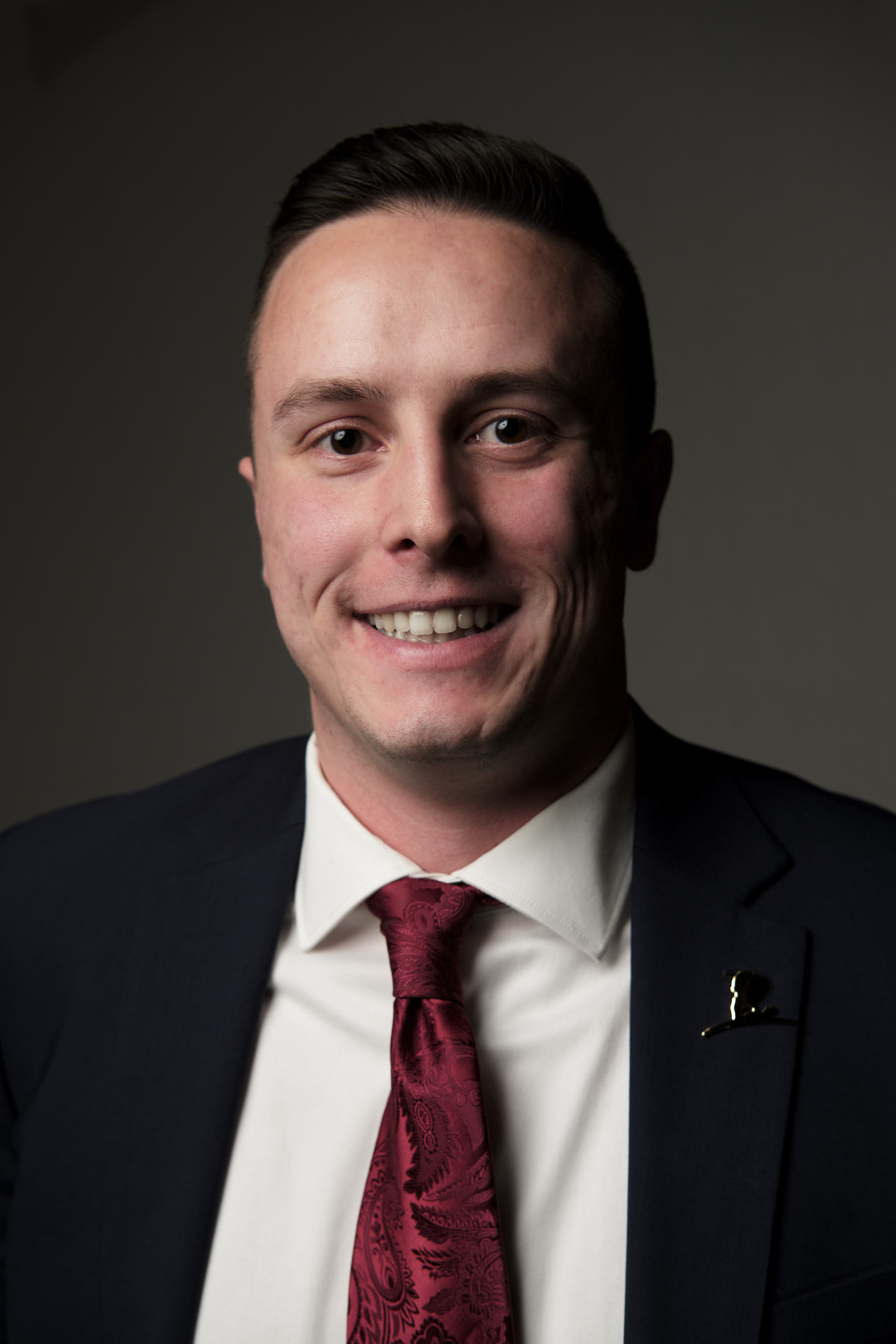 Zach Buerger
Office hour: Monday 10-11 am, Zoom
Hey there! My name is Zach Buerger and I am a fifth year at Iowa State. I am studying supply chain management, international business and German.
On campus, I am involved and have been involved in my fraternity, Tau Kappa Epsilon, as well as with the supply chain management club and with the German club. I am also a student manager for the women's volleyball team! On top of that, I enjoy running and learning to cook new foods.
In the fall of 2018, I studied abroad for a semester in Marburg, Germany. There I took took a language course, conversation course, culture course, and two different business courses. I also was able to travel all around Germany and visited England twice and Italy once. I've also had the opportunity to travel to Argentina and Peru!
Feel free to reach out via email if you have any questions about studying languages at ISU, managing multiple majors or anything else!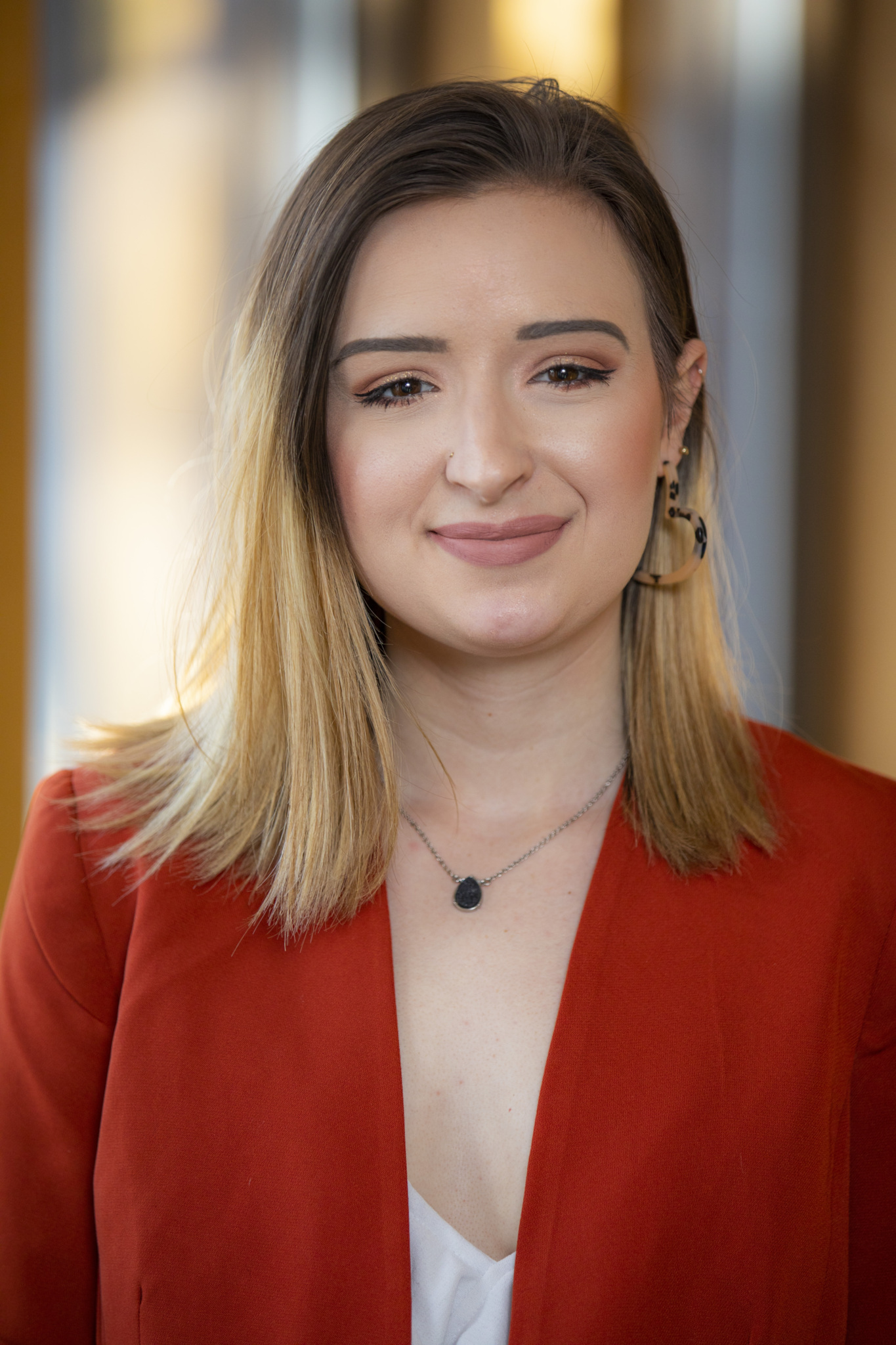 Sarah Bartlett
Office hour Wednesday 11 am -12 noon, Webex
Hello my name is Sarah Bartlett. I am a senior majoring in Anthropology, Classical Studies, and Political Science. I am also a member of the University Honors program and of the classical studies honorary fraternity Eta Sigma Phi. I am from the Quad Cities in Iowa.
I find humans and cultures extremely interesting and want to spend the rest of my life figuring out why we do the things we do. I am interested in pursuing a career in museum curation and archaeology. I am currently an intern and the first Pohlman Fellow with University Museums. For my study abroad, I traveled to the small village of Kavousii on the island of Crete in the summer of 2017. There, I participated in an archaeological dig on the site of Azoria. I also spent a few weeks in Rome in May of 2019 with the Classical Studies "Rome: Building and Empire" program and I spent a little over a week in Edinburgh last fall looking at how the city does historic preservation.
I am always down to talk study abroad and you can always find me where there is a group of students discussing mythology, classical figures or anything else related to the ancient world.
I look forward to seeing you to talk about Anthropology, Classical Studies or anything else you might need!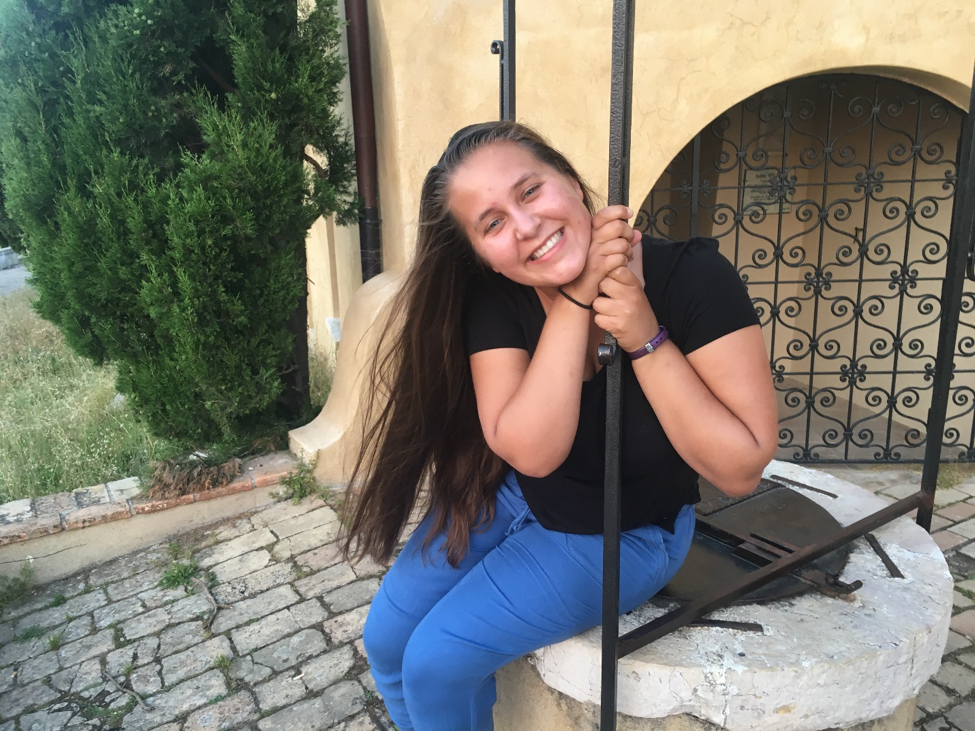 Sophia Muta
Office hour Tuesday 10:15-11:15 am, Webex
Hello! My name is Sophia Muta, I am a senior majoring in French and French Education with minors in Spanish, Biology, and Women and Gender Studies. In addition to a teaching license in French, I am also getting a license to teach Spanish.
I am currently involved in Pi Delta Phi, the French academic fraternity and am a member of the ISU Honors Program. I hold a second job as a Community Advisor in Martin Hall in addition to this one. I love both jobs specifically because of the connections I get to make with Iowa State students.
I studied abroad during the summer of 2018 in Antibes, France, a city right on the Mediterranean. There, I learned about the rich culture of the South of France and got to practice my speaking skills with the locals! My favorite moment from this trip was when I got to go snorkeling and kayaking in the Mediterranean. I was hoping to study abroad in Spain, but COVID made those plans difficult. However, this means that I have lots of experience applying to study abroad programs and I can help you with applications if you are also interested in study abroad!
Feel free to email me with any questions you may have or stop by during my office hours on Webex. I am always up for a chat!