"The best time of your life!"
The Program at a Glance
Country: Spain
City: Cáceres
Host Institution: Universidad de Extremadura
Program Length: Full semester
Credits: 12-15
Courses: Spanish language, literature and culture at the 300-400 levels, internships for qualified students (see our internships page for more on qualifications).
Language of Instruction: Spanish
Program Dates: varies by semester
Estimated Cost: $7,000 See what your money covers and more cost information in the "Costs and Money" section.
If a student is going on the fall program, they MUST have their passport by April 1. If a student is going on the spring program, they MUST have their passport by September 25. If you can't get your passport by the indicated dates, please let the Program Director know as soon as possible.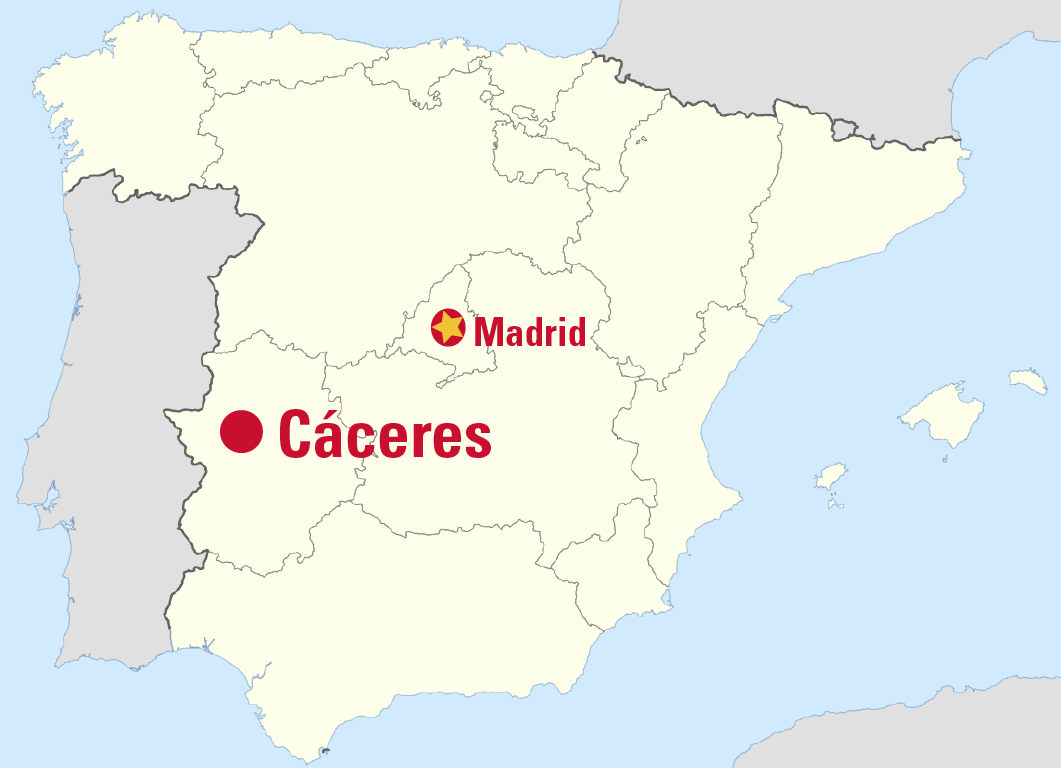 Application Deadlines: October 1 (for Spring Semester), March 1 (for Fall Semester). If those days fall on a weekend, first working day after is accepted. Program requires students to be prepared for 300-level coursework (this could include the completion of SPAN 202 or a high enough score on the placement exam).
The City
Cáceres is the home of nearly 95,000 people and one of the two campuses of the Universidad de Extremadura. It is the best of both worlds: the charm of life in a provincial city and the night life that one expects to find in a Spanish city with an active student population. Cáceres is in Extremadura, halfway between Madrid and Lisbon, and has some of the most significant historical and cultural attractions in Europe.
Settlers in Cáceres have ranged over millenia- everything from Romans to Arabs. The city's old quarter is still home to ancient Roman walls as old as 25 BC. Over several centuries, the city walls expanded to house more people including returning Conquistadors and colonists who spent their money on constructing the palaces and towers that mark the city's skyline.
Those palace might now be home to the symbolic birds of Extremadura, storks, but they've been so fantastically preserved that many documentaries and feature-length films have been shot there. You might even recognize a few passages and structures in the HBO series, Game of Thrones. The historical center was even declared a UNESCO World Heritage Site in 1986!
Contact Information
caceres@iastate.edu
(515)294-4046
Program Director
Julie Wilhelm
LAS Study Abroad Director
Mercedes Serracin
341 Catt Hall